Complete Story

01/30/2023
GCA - Convention is Fast Approaching - Are you Registered?

The GCA Convention and Exhibits is just a couple of months away - March 29th & 30th. The GCA Convention Committee is excited to bring to you, a room full of exhibitors. A 2-day schedule is perfect for Georgia Cemeteries with topics focused on Sales, Admin & Compliance, Operations and so much more.
Right here in Cartersville, Georgia - makes it convenience for our members whether you plan to attend both days or only one, you will be sure to take away many actionable items to help your cemetery business thrive and operate to its maximum potential.
In addition to a couple days of a great schedule of business discussions, we have a fun filled evening event - Casino Night at the Savoy. What is the Savoy? - a World class - Smithsonian Affiliate Automobile Museum. The GCA has booked the Savoy for the evening from 6 to 10 on March 29th. The Savoy is all ours for a reception, dinner, exploring the Savoy auto galleries AND having some fun with casino gaming - GCA style. Where else can you relax, network with your Georgia vendors and fellow cemeterians and have loads of fun at the same time.
Plan now to join us! Use the links below to Register - both Attendees and Exhibitors. Check out the Schedule and should you need lodging use the Hotel information link.
HOTEL INFORMATION & RESERVATION LINK
EXHIBITORS: Your time is running out. If you wish to secure an exhibit space (table top style) and you have yet to book, now is the time. Send in your registration form as we have just added a few additional spaces, but once gone, we will be at full capacity.
Keeping in mind, our membership is happy to back in Georgia for our convention after spending the past few years "away from home". AND - we have structured a package with your budget in mind. Just pick how many vendor reps you need, add your exhibitor space and you will clearly realize that the Georgia Cemetery Association is clearly taking our friends - Back to the Future. - So don't hesitate, register today.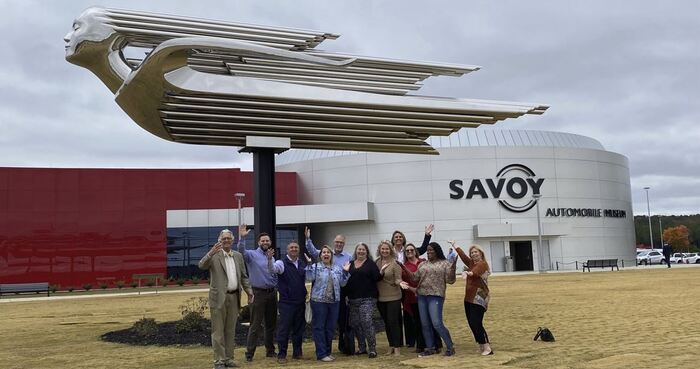 Still have questions, call the GCA office at 770-490-6810, we can help. In the meantime, our GCA Board of Directors are looking forward to seeing you soon!